Heidi Lussi
Personal Real Estate Corporation
She Never Met A Challenge She Didn't Like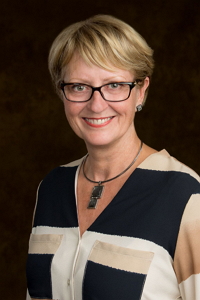 As Heidi Lussi pedals up the paved path and rounds the next corner, she's treated to a magnificent view of the Okanagan Valley's majestic mountains, lakes and trees.
She takes a moment to enjoy the scene and reflect on how fortunate she feels to live in such a place. The beauty that surrounds her reminds her of her home, a small village in Switzerland at the base of the Alps. It was there, growing up in a close family of eight brothers and sisters, that Heidi gained her inspiration and determination to go out and make the most of every moment in her life.
A Sense of Adventure
Heidi's spirit of adventure was evident at a very early age when, after attending school in France and England, she moved to Canada at the age of 21. Though she was far from home and in another country, Heidi was filled with a sense of determination to make the most of this new experience. Her "can-do" attitude led her to success, from her work on a cattle ranch to becoming the manager of a popular local restaurant, Demetre's, to running marathons. "I learned that when you set a goal, focus on the end result and work hard toward achieving it, anything is possible," she explains.
Determination at Work
Heidi's determination to succeed and her tireless work ethic have made her the name to know in local real estate. As one of the Okanagan Valley's most trusted and knowledgeable real estate professionals, Heidi brings her can-do outlook to her clients to help them make the best decisions in their home sale or purchase. Whether you're looking for a vacation property or year-round residence, relocating to the area or selling your current home, Heidi's knowledge of the area and expertise in the field will make your transaction smooth and successful. Heidi and her team have helped over 2000 families in various transactions over the past 26 years.
As someone who has moved from Europe to British Columbia, she understands all that goes into making a move overseas. Fluent in German and Swiss, she takes pride in being able to assist European clientele with all of their real estate needs in the Okanagan Valley. No matter what your real estate goals, turn to Heidi Lussi. Her drive and determination will translate into great results for you every time.
With over 26 years of experience in all aspects of real estate, Heidi has developed a unique team approach in order to best serve her clients. She is recipient of the RE/MAX Lifetime Achievement Award, Chairman's Award and other numerous awards with RE/MAX in recognition of her hard work and dedication. In 2009, Heidi was presented with 'Spirit of the West' Award - RE/MAX Western Canada's prestigious award for her outstanding community involvement and promoting RE/MAX awareness across Canada. Heidi is also a Master Certified Negotiation Expert (MCNE)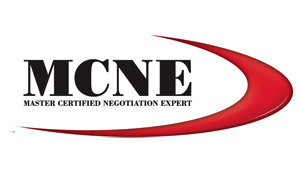 Contact Heidi: Email


Beate Schmidt
LICENSED REALTOR®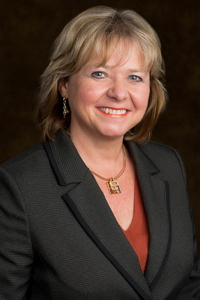 Beate was raised and grew up in Muenster, Germany. She had 4 siblings and enjoyed an active and adventurous family lifestyle. Just before moving to Canada, Beate graduated from The Hotel "Steigenberger" Business School and started an apprenticeship in a restaurant. The reason why her and her family came to Canada was that she and one of her brothers had an opportunity to work at a Fishing and Hunting Lodge in Alaska in 1979. Inspired by the Beauty of the Nature, Country's freedom and experience was a turning point in Beate's life. It became her mission to move to North America.
Fortunately, her and her family successfully immigrated into Canada, Beautiful British Columbia at the age of 19 years. Together they settled in Vernon and Beate made it her home since 1981. Finally in Canada; a country with endless opportunities for anyone as long as one is prepared to work for it! A new Country also meant it comes with new Life Challenges. Through her upbringing, positive attitude and perseverance, she learned to be flexible and worked at many different types of jobs throughout the years.
Being bilingual got her a job with a German Realtor and she started managing properties for foreign and absentee owners for many years. Onto a new venture by opening a small restaurant with her parents called 'Cafe Rusticana" in 1984. Then by 1988 her former husband and her started a General Contract Business and raised 2 sons until life once again took a different direction.
In 1994 Beate met Heidi and learned that they had a lot in common through their upbringing and work ethic. Heidi encouraged Beate to get into Real Estate since opportunities would be endless. This intrigued Beate and it was time for a new change!
In 2002 Beate was the first member to join The Heidi Lussi Real Estate Team at RE/MAX Vernon and has been a valuable and loyal team member ever since. Beate is Heidi's right hand and is always there for the team.
Beate's experience to move from another country gave her the understanding of what families go through when it comes to relocating, selling a house and finding a new home or Real Estate investment through hard work and dedication in the Real Estate Industry, Beate has earned many Sales Awards including the Hall of Fame.
Beate truly appreciates living in the best part of the world, 'The Okanagan' it's like a big playground. Activities she enjoys are hiking, skiing, snowmobiling, kayaking, hunting, fishing, camping and so much more... All the Lifestyle one desires.
She is honored to serve you in all your Real Estate needs!
Contact Beate: Cell: 250-308-0850 or Email


LICENSED REALTOR®
Growing up in the beautiful Fraser Valley of British Columbia, Steve has always appreciated the true majesty of the mountains. At the age of 10, his family relocated to Alberta, settling in the Edmonton area where Steve continued his education and graduated from high school. Working in the restaurant industry, he gained valuable customer relation skills. From there Steve was introduced into sales working alongside his dad in the heavy equipment industry. Sales came naturally and easily to Steve, triggering the deep passion embedded in him since childhood; it was from here that the wheels were set in motion for his real estate career.
At the age of 22, Steve pursued his real estate license and joined RE/MAX as a sales associate. His strong integrity, tenacity and engaging character gained respect from clients and other professionals in the business, which in turn propelled him into rapid success. "I try to be intentional in life, no matter what my goal is. As long as there's a basis, I can reach that goal."
Steve's fondness for the Okanagan began in 2006 when he and his family starting making this area a summer holiday destination! After spending several summers making the intentional trip to the area, Steve and his family decided to relocate to Vernon. "It has always felt like a place to call home" Steve explains. "Being able to move to such a beautiful place with my family is an extraordinary blessing."
Being in partnership in an accomplished real estate team in Alberta for several years, Steve is confident that he'll provide vital knowledge and expertise to the Heidi Lussi team. His dedication and determination will prove to be attributable aspects while working together in cooperation with the team.
With 14 years of experience, Steve has achieved success due to his ethical disposition and compassionate approach to real estate. He is the recipient of the RE/MAX Hall of Fame Award and Platinum Club Award, among other numerous awards with RE/MAX.
Contact Steve: Cell: 250-540-4839 or Email
Jen Ruth
ADMINISTRATIVE ASSISTANT (UNLICENSED)*
The decision to have Jen join our team was an easy one... Bringing years of business ownership, strong customer relation skills and a clear drive for success makes Jen is an easy fit to have on the Team.
Jen has a need to see every task through with the highest of integrity, honesty, and loyalty which will bring her great success in a complex business. Jen goes the extra mile in everything she does!
With a role in our admin office and in the process of obtaining her Real Estate License*, we are looking forward to a bright future with Jen being a part of the team. Contact Jen at 250-503-3487 or admin@heidilussi.com
Tony Porter
FIELD COORDINATOR (UNLICENSED)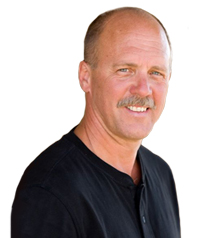 Knowing how important the field work of Real Estate is Tony performs all the necessary tasks to assist us from sign and lockbox installation and removal to document delivery.
Tony is always in good spirits and is happy to help the Team and our clients.
Contact Tony: 250-503-3487 or Email